Heal Your Life® Transformational Workshops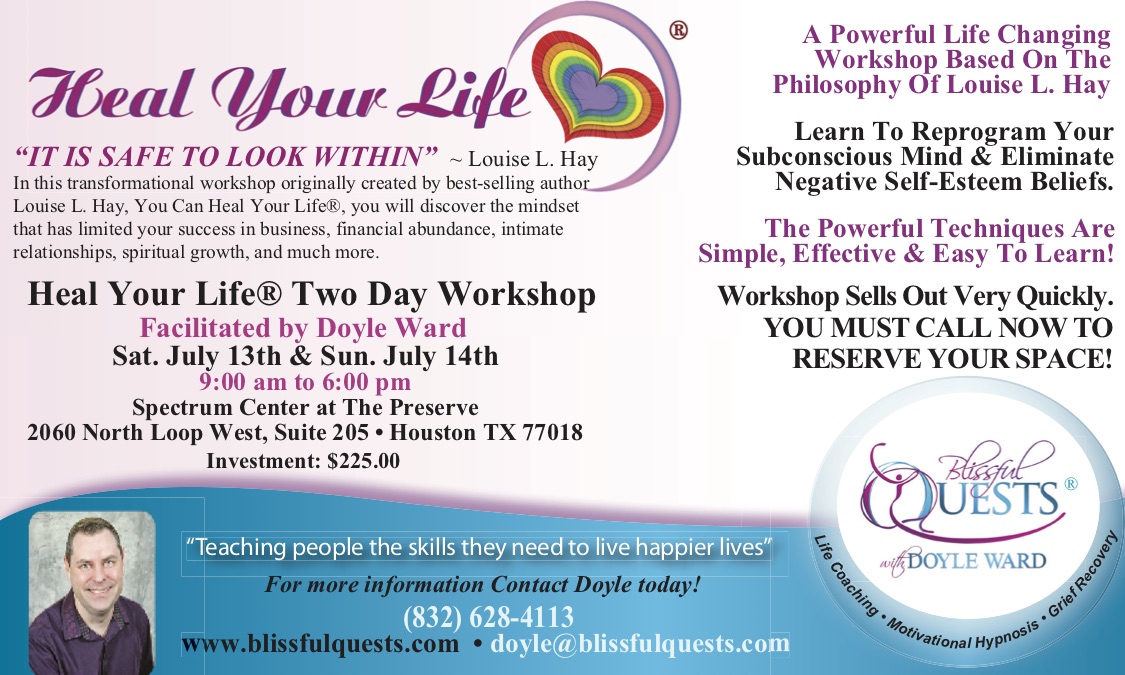 NEW ADVANCED WORKSHOP ADDED!
Saturday, April 6, 2019 - Houston, TX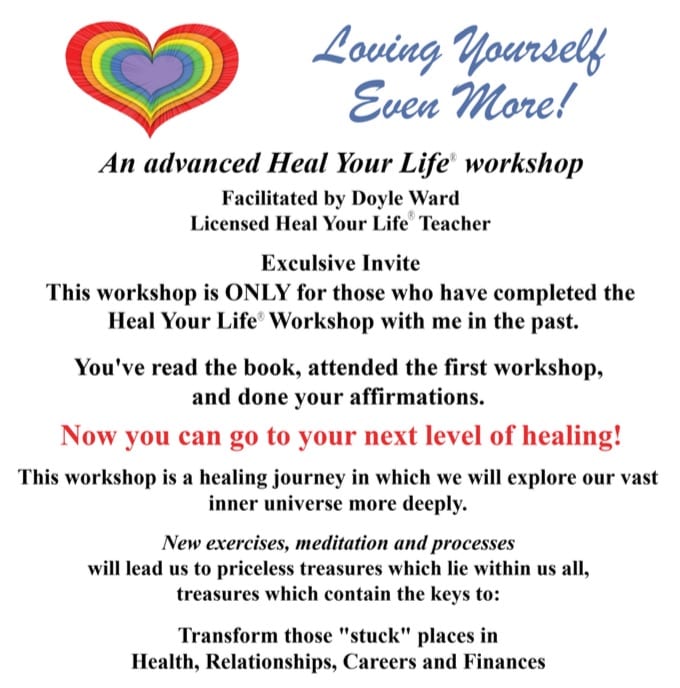 "IT IS SAFE TO LOOK WITHIN"
In this transformational workshop originally created by best-selling author Louise L. Hay, You Can Heal Your Life® you will discover the mindset that has limited your success in business, financial abundance, intimate relationships, spiritual growth, and much more.
Learn to reprogram your subconscious mind and eliminate negative self-esteem beliefs, such as…
♥ Relationships don't work
♥ Life is difficult
♥ I don't matter
♥ I'll never have what I really want
♥ I'm not good enough
The powerful and effective techniques we teach are very simple and easy to learn!
THESE WORKSHOPS SELL OUT VERY QUICKLY ~
CALL TODAY TO RESERVE YOUR SPOT IN THE NEXT CLASS.