Current and Upcoming Events
It was a great workshop. Thank you to all the attendees!
Join me online Saturday, September 17
at 10am central/11am eastern
Everyone is intuitive and you, YES YOU, can learn the 3 Step Process to accurately access and gather intuitive information. It doesn't matter whether you are just beginning to explore your gifts, or if you're a Pro helping others already, this class can help strengthen your confidence and gain accurate information at will.
You will learn and practice:
What intuition is and how it really works.
Doyle's 3 Step Intuitive Process for knowing virtually anything.
The extraordinary power of Color and Symbols.
Learn to give & receive Intuitive readings.
And so much more!
*Includes Video Replay Access for one FULL year.*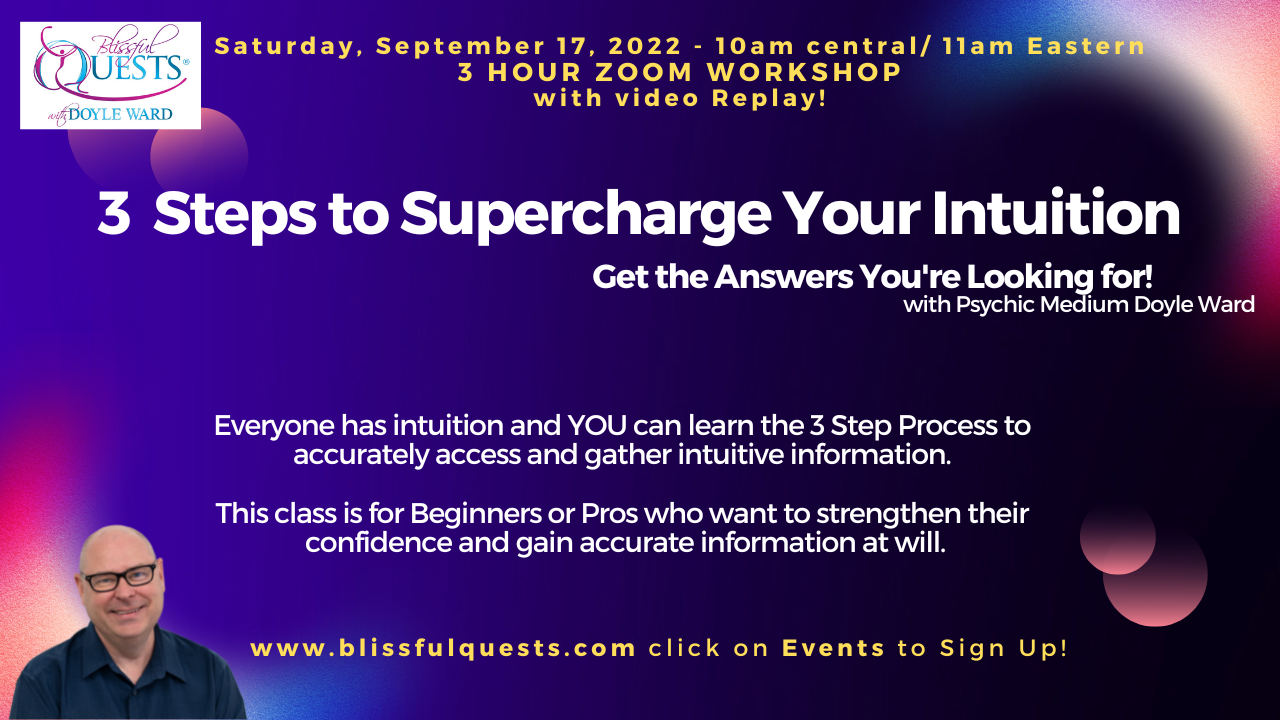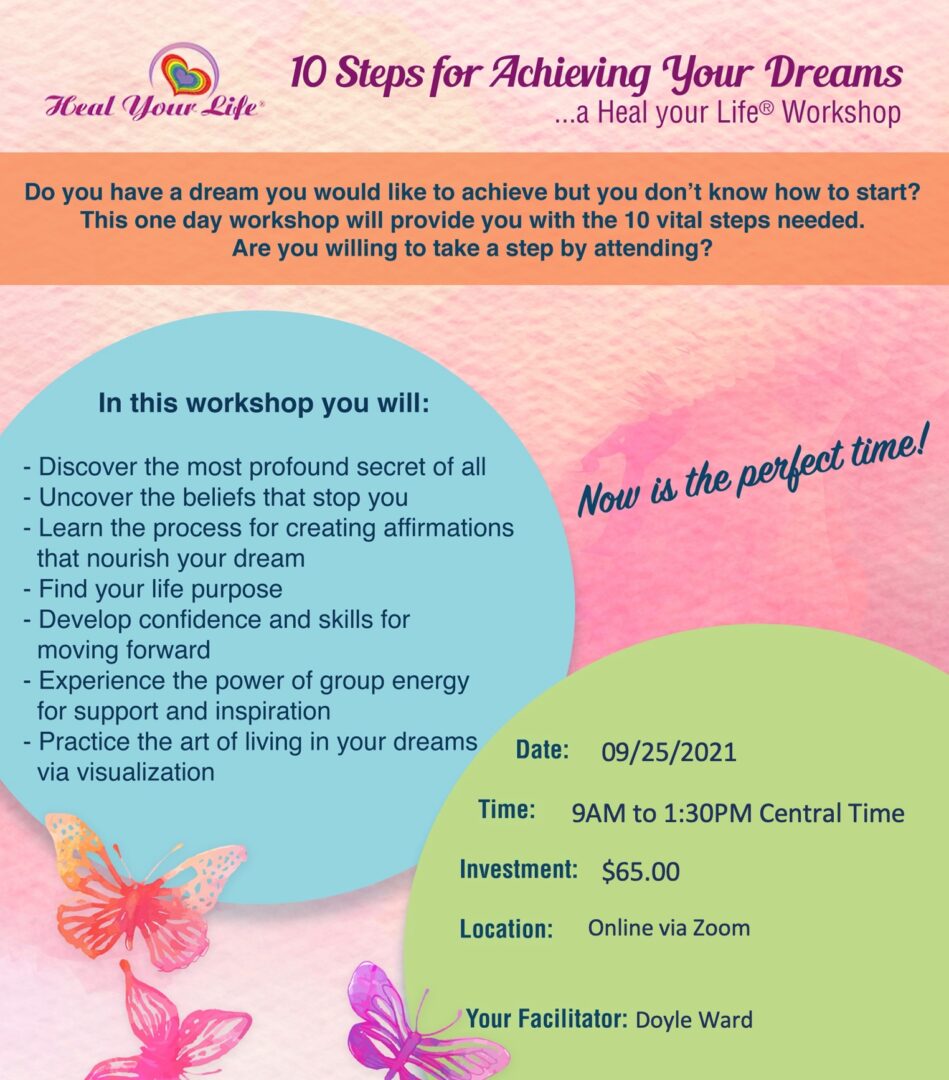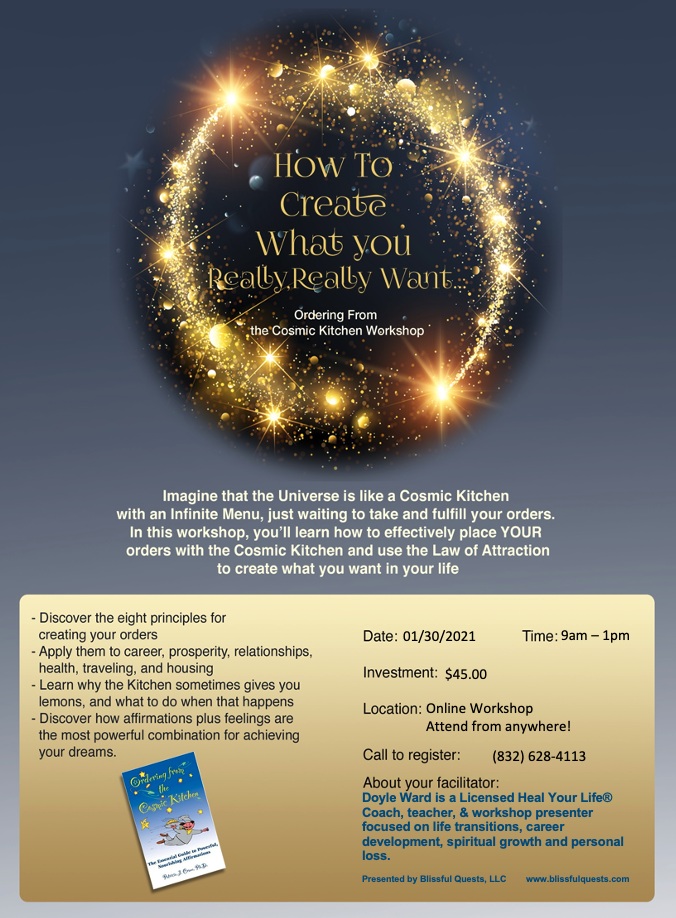 Sold out! Thank you to all the attendees!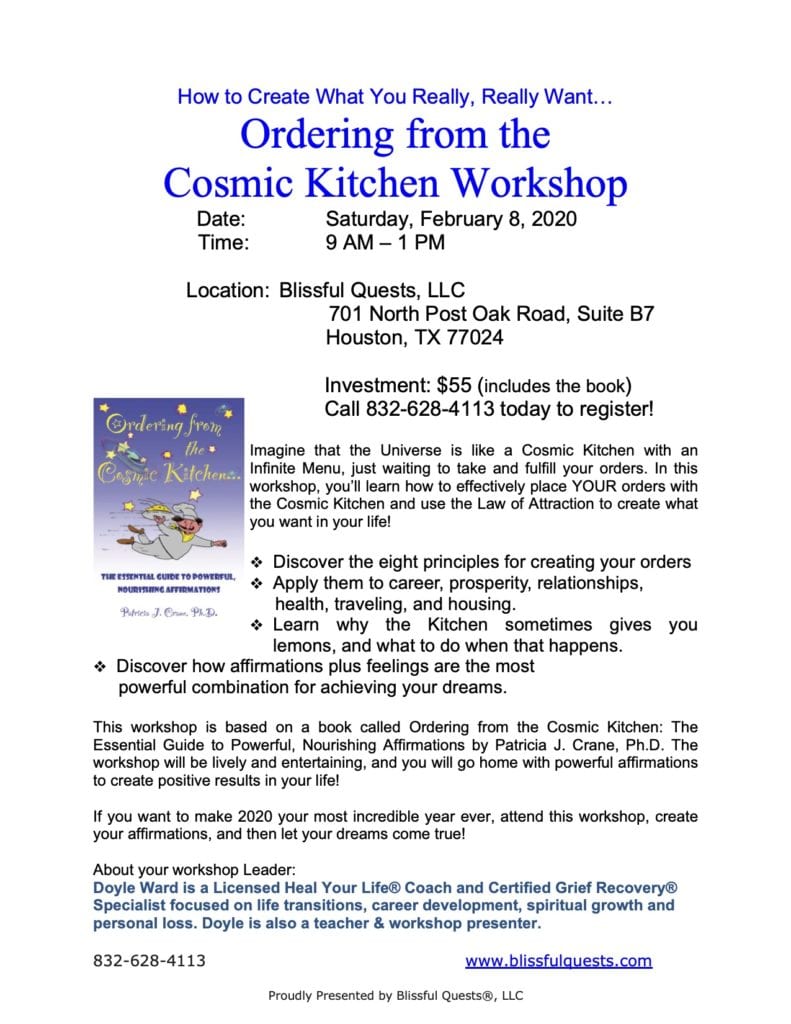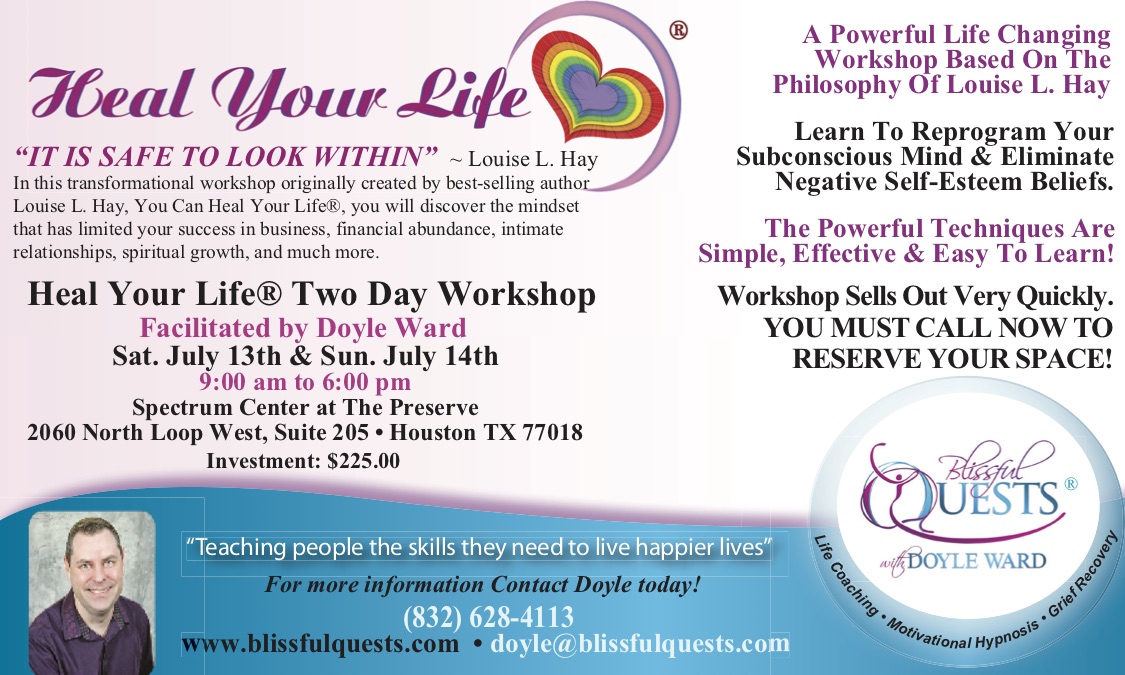 Saturday, April 6, 2019 - Houston, TX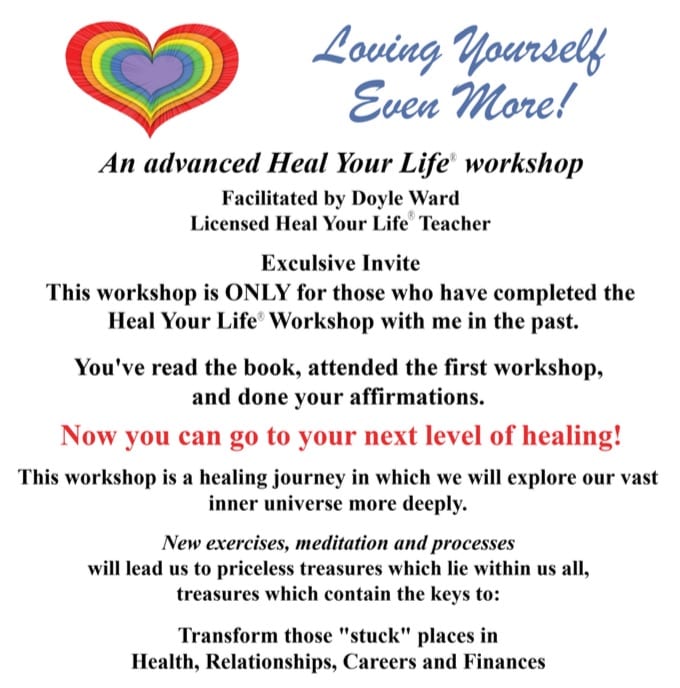 Sold out! Thank you to all who attended the Cosmic Kitchen Workshop!
New Workshop just added for November 2018! - SOLD OUT!
Supercharge your amazing psychic skills:
Clairvoyance - Seeing

Clairsentience - Feeling

Clairaudience - Hearing

Claircognizance – Intuitive Knowing
You will learn and practice:
How all this psychic stuff works.

Meditation for development & answers.

Auras – what they are and how to sense them.

Give & receive intuitive readings.

Sensing/Reading the vibrations of objects.

Remote viewing and Telepathy exercises.

And so much more!
Intuitive Development Circle currently being held in the Houston, Texas area.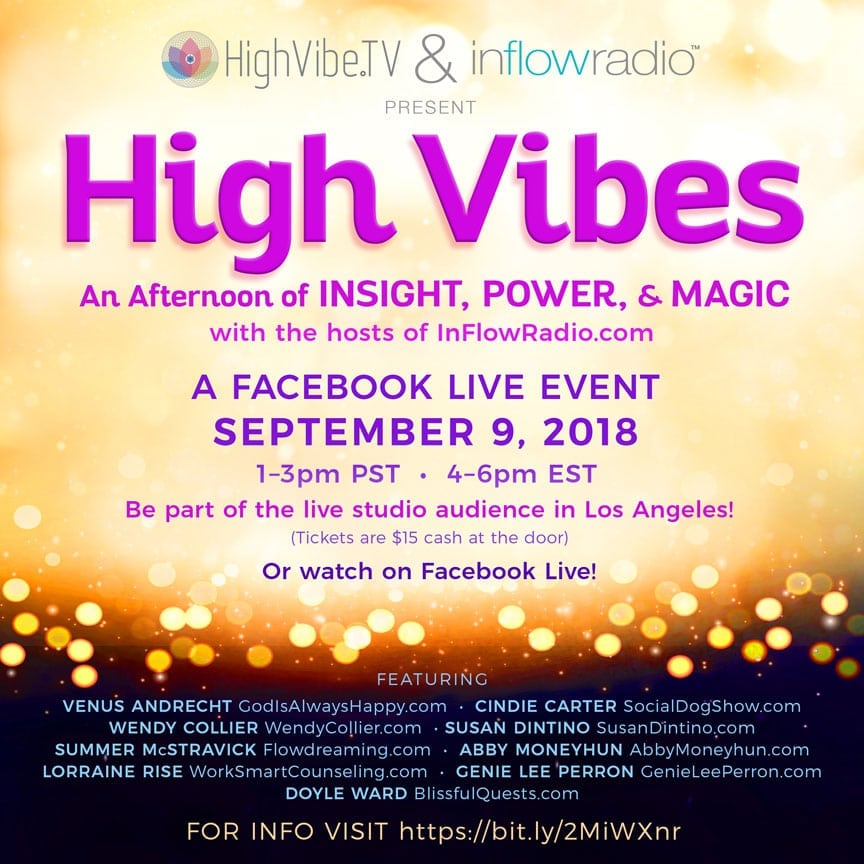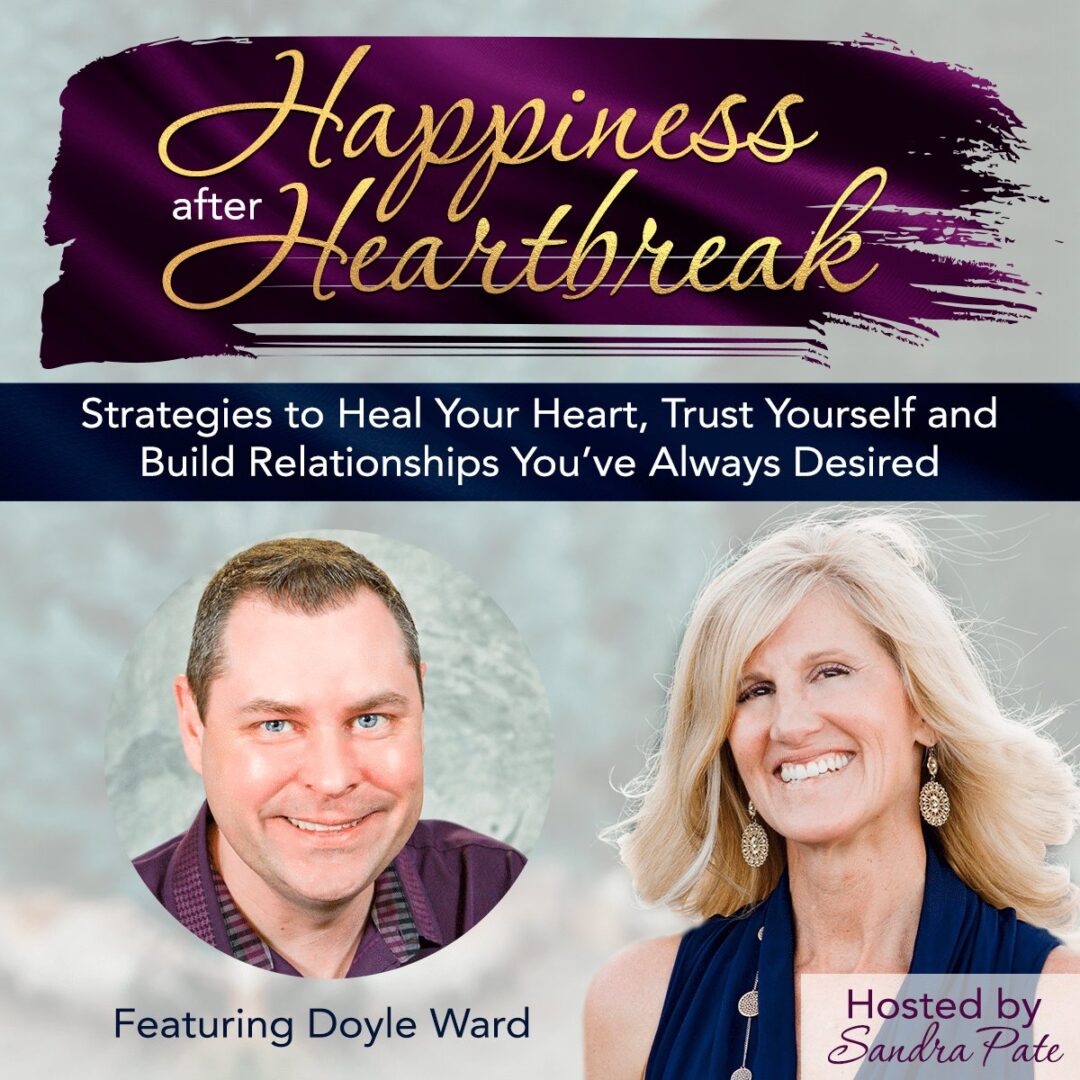 Do you ever feel like, in an effort to improve your romantic relationship, you try to "fix" yourself—be nicer, sexier, less demanding, or more attentive … only to continue feeling disrespected and that your needs are not valued by your partner? If so, you should know you absolutely deserve better! More importantly, you can begin to create it today by joining my friend, Life Coach Sandra Pate, for a FREE interview series, HAPPINESS AFTER HEARTBREAK, which brings together more than 25 experts, including me.
It begins March 20, 2018.
Thank you to Everyone who participated in the 2018 Cosmic Kitchen workshop!
Ordering from the Cosmic Kitchen Facilitated by Doyle Ward
Imagine that the Universe is like a Cosmic Kitchen with an Infinite Menu, just waiting to take and fulfill your orders. In this workshop, you'll learn how to effectively place YOUR orders with the Cosmic Kitchen and use the
Law of Attraction to create what you want in your life!
Thank you to everyone who attended the Lifetimes: Your Past, Present, and Future Workshop
Thank you to everyone who attended the January 2012 Workshop "Ordering From the Cosmic Kitchen"
Doyle Ward and Sandra Filer recently hosted a Free Movie Night with the viewing of "You Can Heal Your Life", the movie
Thank you all who attended
Thank you to everyone who attended the July 2012 Workshop "You Can Heal Your Life"
Thank you to everyone who attended
"Unleash Your Potential Through Forgiveness"
Thank you to everyone who attended the
"INTUITION IN ACTION" Workshop
at Edgar Cayce's A.R.E – Houston Center
Thank you to everyone who attended the
*** WEEKEND RETREAT ***
Uncovering the Heart of Happiness Texas Hill Country Retreat
It was truly amazing and I am so thankful to have shared such a powerful weekend together! Below is wonderful a testimonial about the retreat: